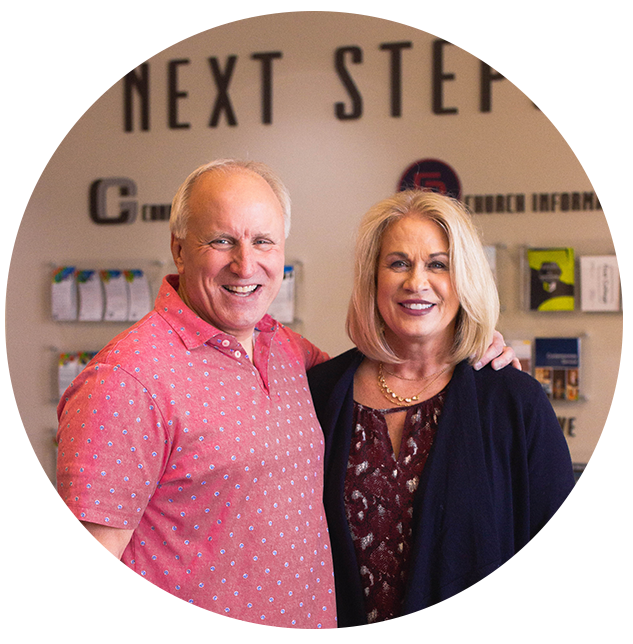 Dr. Chris Craig
Sr. Pastor
Our Senior Pastor is Chris Craig. Chris is married to Cindy, and they have four grown children: Jason, Julie, Alicia, and (nephew) Craig Raines.
Chris earned his Bachelor of Science from Union University in Jackson, Tennessee. He earned a Master's of Divinity from Southwestern Baptist Theological Seminary in Ft. Worth, Texas, and received his Doctorate of Ministry degree from Midwestern Theological Seminary in Kansas City, Missouri.
Chris has been in the ministry for over twenty-eight years. He was serving at a church in west Texas before moving to Ruston to become the senior pastor in January 2003. Chris is responsible for the leadership and teaching ministries of the church.
Chris loves spending time with his family, dogs, and friends. He loves football, reading, studying, karate, preaching, serving, leading, and working out. His greatest love, though, is Jesus Christ. Chris gave his life to Jesus at the age of 19. This was a radical, life-changing experience for him. Since that time, he has had a great desire to know Jesus in a more intimate way and to share the life-changing love of Jesus with those around him. As a pastor, he wants to see people come to know Jesus as their personal Lord and Savior and to help them mature in their relationship with Christ. Chris has learned from personal experience that God truly loves us despite our sins, problems, and shortcomings. He also knows that Jesus can truly give one a meaningful life if they will place their lives in His hands. His life goal and mission is to help as many as he can come to know the love of Jesus in these life-altering ways.
---