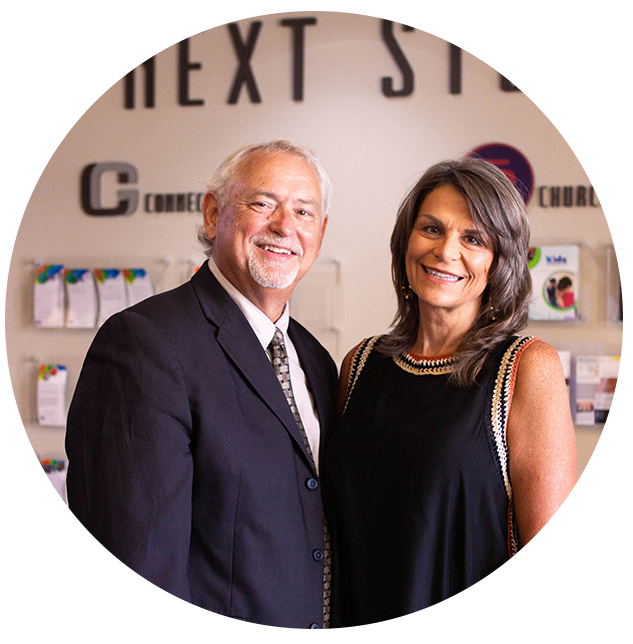 Richard Ainsworth
Traditional Worship Leader
Richard serves as the Traditional Worship Pastor. He is married to Lee and they have 3 adult children. David is married to Miranda and through them, Richard & Lee have a granddaughter, Anna Brooke, and a grandson Abram Lee they reside in Muscle Shoals, AL. Gene is married to Danielle and through them, Richard & Lee have a granddaughter, Harper Claire and they reside in Monroe. Tyler lives in Columbia, SC with their granddogs. Richard came to a full surrender to Christ in 1988 after several years of pretending and spiritual wandering.
Richard graduated from Louisiana College with a bachelor's degree in accounting and a minor in music. He is employed as Controller in Monroe at Steel Fabricators. Richard has served for over 40 years in the music ministry at various churches in north Louisiana since graduating college. He has a love for old hymns & southern gospel music (having spent 7 years traveling with the New Liberty Quartet) but appreciates the fact that God still inspires writers & composers to create new and exciting songs and to sometimes breathe new life into a familiar text for choral and congregational singing. He strives to encourage the worshipping congregation & choir to embrace the message of the music in a time of preparation to hear the Word. And also through the worship to excite others to want to be part of it.
Richard & Lee enjoy traveling and finding interesting places to eat, often planning their route of travel from a Diners, Drive-ins & Dives map. They both love to play tennis but are smart enough to not play together.
Richard would like to encourage anyone that loves to worship through song so come join us on Wednesday for rehearsal and Sunday for leading our congregation.
---